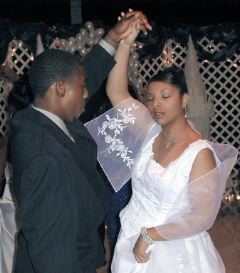 Sir David and Princess Angelle
It was indeed a lovely ceremony, and the lords and ladies were exquisitely dressed for the elegant occasion. Madame Bush introduced each couple, and each lord escorted his lady to center stage. Thereafter she promenaded her beauty out before the audience to appreciative applause.
Thanks is given to all who gave up their time and talent to make this night one to remember.