Daily World NewsJohnson-Thierry wins: New face elected to state House seat
Daily World paper-August 30, 2009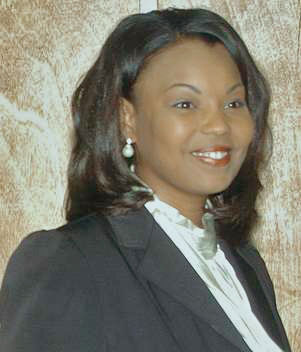 Opelousas attorney to fill position vacated after Guillory's move to state Senate

By William Johnson
wjohnson@dailyworld.com
OPELOUSAS — For Opelousas attorney Ledricka Johnson-Thierry, the second time proved the charm Saturday when voters elected her to the open District 40 state House of Representatives seat.
With 41 of 43 percent of the precincts reporting, she received 3,578 votes, or 61 percent, to defeat former Opelousas Mayor Anna Simmons, who received 2,287 votes, or 39 percent.
The results are a reversal of the Aug. 1 primary, in which Simmons placed first out of field of 10 candidates, with Johnson-Thierry close behind.
This was Johnson-Thierry's second time to run for the District 40 seat. In 2007, she finished second out of a field of six candidates to lose to Elbert Guillory. Now that Guillory, after another special election earlier this year, has moved to the state Senate, Johnson-Thierry will fill the remaining two years of his former House term.
"I want to thank all the citizens of District 40 for supporting me," said Johnson-Thierry, who said one of her first goals will be to establish committees throughout the district.
"This will help me learn about key issues, the issues that are important to the citizens of District 40. Then, I'm going to take a trip to Baton Rouge to meet with our legislative delegation. I want to develop a strong relationship with them. It is important we work as a team."