Published on June 09, 2006
Kiko Jermaine Hayes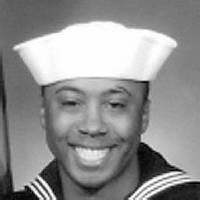 Funeral services will be held at 4 p.m. on Saturday, June 10, 2006, at New Life Church of God in Palmetto for Kiko Jermaine Hayes, 28, who died Sunday, June 4, 2006 at Ben Taub Hospital in Houston, TX.

Interment will be in St. John Baptist Cemetery in Bolden, LA. (Highway 71).

Rev. Dale Fontenot, pastor will officiate at the services.

Survivors include: his mother, Kathy L. Hayes-Smith of Lafayette; his father, Andrew Jackson, Jr. of Palmetto; and his step father, EI Roy Smith of Lafayette, one son, Christian Jacob Hayes of Lafayette; three sisters, Melanie, Precious and Brittany all of Lafayette; four brothers, Logan and Jakorrie both of Lafayette; Ron and Dexter both of New Orleans; a nephew, Javrie Hayes of Lafayette; godchild, Icyces Edwards of Palmetto.

Visitation will be observed from 3 p.m. to 4 p.m. Saturday, June 10, 2006 at New Life Church of God in Palmetto, LA.

Williams Funeral Home of Opelousas, 942-2037, is in charge of arrangements.